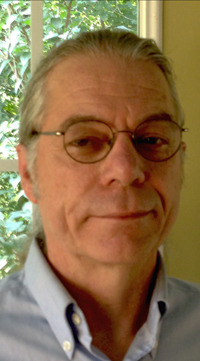 Francis T. Patnaude attended Southern CT State University earning a B.S. in Art Education in 1975. He earned a B.F.A. in Studio Arts from Northern Kentucky University in 1978 and a M.F.A. in Sculpture from Syracuse University in 1982. Fran also earned a certificate in Welding, completing a full Welder Certification program at Northern Kentucky Vocational/ Technical School in Covington, KY. He served as studio assistant at Studio 70 under the direction of Michael Skop, sculptor, and studied photography under John Daido Loori. After working for five years as an art/welder /fabricator for various artists, Fran began teaching art at Rumsey Hall School in Washington, CT, in 1988, where he is currently the Department Head. In addition to teaching color and design at Western CT State University, he is also developing training methodologies and workshops in the area of creativity. Fran's artwork consists of fabricated and cast metal sculpture, collage, video, and spatial/environmental music compositions.


" Art, when it is in the proper accord, is that action which both unites and transforms this life into being not two,not one. We call this harmony,
yet there is no harmony to be found."


It is said that the function of the Zen Arts is to simply directly point to the true nature of reality. I believe that all art produced by human beings, east and west, past and present, that truly nourishes the spirit and works with life as it's media, reflects this attitude. It is this awakened orientation combined with a methodology rooted in this awareness that finds it's highest level of completion with the interweaving of society. How we as a people on this great earth honor our individual nature and yet realize that our world community is the base upon which this miraculous uniqueness rests, is a question we must take up. Our survival depends on it. Art done with a foundation of spirit offers the opportunity to not only be a visionary guiding light, but also a practice which directly manifest this insight. My artwork is simply an expression of working with this great matter.